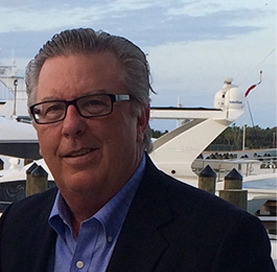 Tom Hudson is a 1971 graduate of the University of Virginia. After active duty service in the U.S. Army, Tom joined the Maryland National Guard (1972–1978). In 1976, he received his law degree from the University of Baltimore. After 20 years of practicing law, Tom became the president and general counsel of MEDEX Assistance Corporation in 1994, and he was a member of the MEDEX Board for many years. Using a sophisticated call center located in Towson, Maryland, MEDEX provides medical and security assistance services around the world. For 15 years, Tom was involved in the company's growth and expansion. In 1995, Tom opened the MEDEX office in Beijing, China, and he traveled extensively for MEDEX's global business.
In 2011, Tom participated in a sale of MEDEX to United Healthcare, which coveted MEDEX for its international reputation. In 1997, Tom formed American Clinics International, Inc., with several colleagues. Opened in Budapest, Hungary in February 1999, the FirstMed Clinics are today among the finest healthcare facilities in Central Europe. Tom serves as Board Chairman and general counsel. In addition to his MEDEX and American Clinic work, Tom is a co-founder of MediTRAVEL Insurance, LLC (2008).
In 2012, Tom became a co-founder of Caring One® and currently serves as its president, providing oversight on legal and financial decisions while working with his cofounder and senior management team in shaping the directions and strategy of the company as a whole. Tom's executive and legal experience includes business start-up and operations, growth management, corporate and transactional law, international law, and healthcare law.